"Nature is not a place to visit. It is home." Gary Snyder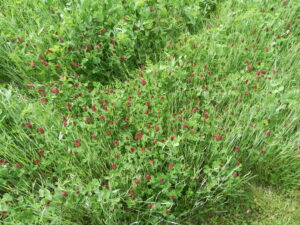 Late last summer we planted a cover crop mix that included crimson clover. Although it wasn't visible at all over the winter, this spring it came to life and bloomed profusely. Not only is it beautiful in large patches but the bees love it.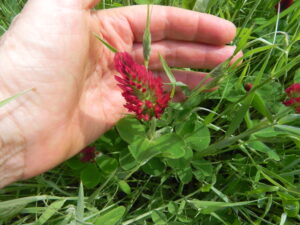 It grows blossom heads about an inch long and it is indeed a bright crimson color.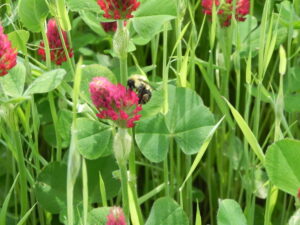 Both the bumblebees and honeybees were drawn to it. And, being a legume, it fixes nitrogen in the soil. Great for a cover crop or pollinator forage.